General - Pre-Sales Questions
Both BeHear NOW and BeHear ACCESS:
look and function like a Bluetooth® stereo headset
include fully customizable hearing amplification and noise reduction for live conversations, mobile phone calls, music play, and ambient sounds
clarify speech (and if needed during mobile phone calls, slow it down!)
enhance music
In addition, BeHear ACCESS:
includes two telecoil receivers to deliver optimal sound in locations outfitted with induction loop technology.
has large, tactile buttons for easier operation (especially if dexterity is an issue).
comes with a magnetized charging cradle, as opposed to a direct USB cable which attaches to the neckband (also a usability issue).
includes sound directionality with three options: narrow, wide, and omni.*
allows users to reduce the perceived echo effect of their own voice.*
provides support for unilateral hearing (both CROS and BiCROS).*
is more expensive.
* Starting with units sold in June 2021
Features Comparison: BeHear NOW vs BeHear ACCESS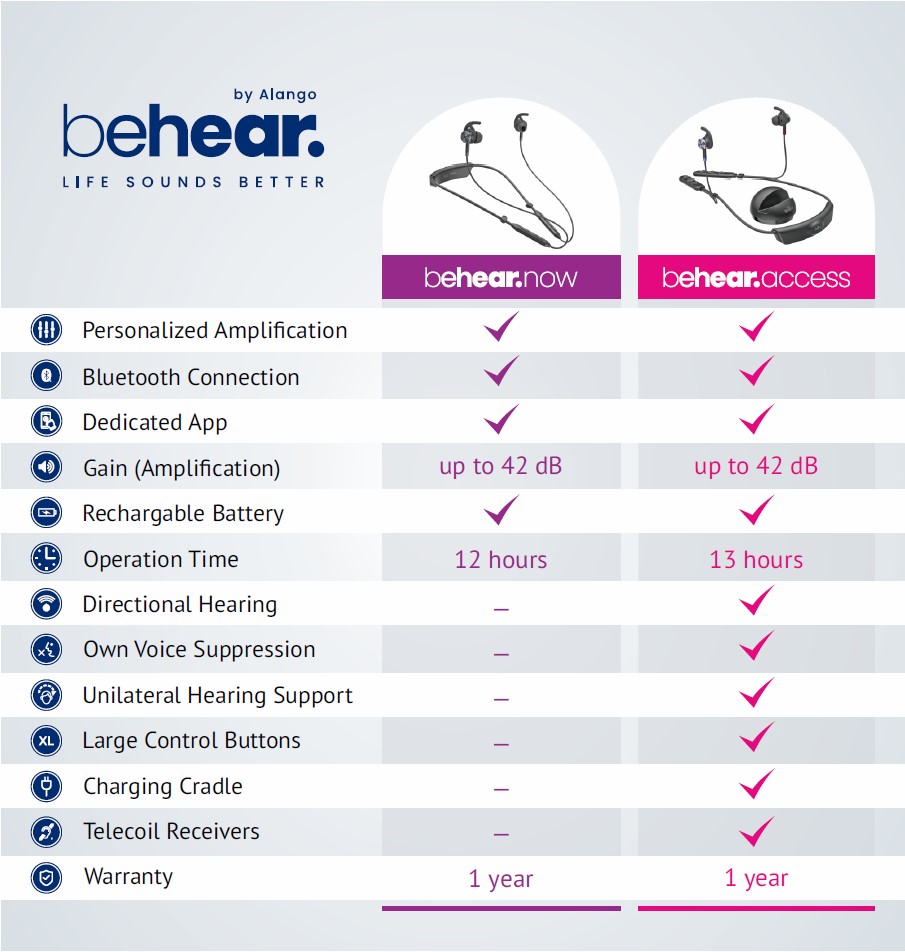 Technical
Yes, although you can fully charge the headset's battery within 2-3 hours, it is not damaging to the battery to keep it in the charger overnight.