Alango – Wear & Hear Products Win Top Honors in NPTA Program
December 28, 2020
9th Annual New Product & Technology Awards (NPTA) Program Recognizes Two Wear & Hear Products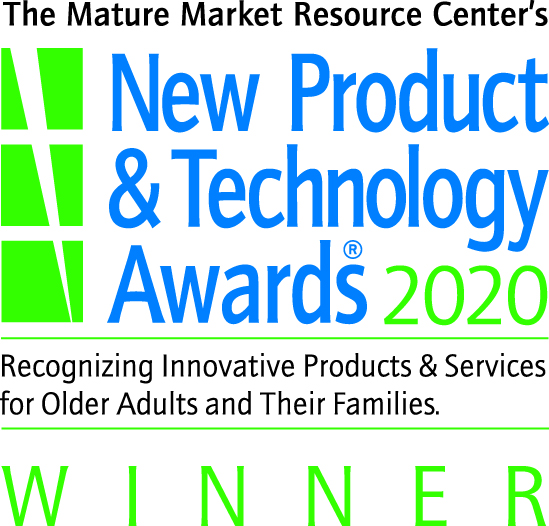 Haifa, Israel – December 28, 2020 – Alango – Wear & Hear was a two-time winner in the 2020 New Product & Technology Awards. The BeHear ACCESS assistive hearing headset received a Gold Award in the Communication Devices category, and the BeHear PROXY assistive hearing neck speaker received a Gold Award in the Lifestyle Assistive Devices category. The program, presented by the Mature Market Resource CenterSM, a national clearinghouse for the senior market, is the first awards program of its kind to recognize the most innovative products & services for older adults and their families.
BeHear ACCESS Assistive Hearing Headset Recognized in the Communication Devices Category; BeHear PROXY in the Lifestyle Assistive Devices Category
"We are pleased that our efforts to develop life-changing, high-quality, affordable, multi-functional, self-fit hearing solutions have been recognized in the 9th annual New Product & Technology Awards program this year," stated Dr. Alexander Goldin, CEO and Founder of Alango Technologies. "Many aspects of physical, emotional and even mental health are impacted by the ability to hear. For us, these are more than products, they are a gateway to quality of life, health and wellness for those who have lost them due to problems with their auditory system."
Entries were judged by a distinguished panel of mature market experts from across the United States for overall excellence of design, content, creativity and relevance to the senior market.
BeHear ACCESS is a Personalizable Assistive Hearing Device
BeHear ACCESS is a stylish, affordable, multi-functional, self-managed hearing enhancement device for mild-to-moderately-severe hearing loss. Housed in a high-quality Bluetooth stereo headset, it features advanced technology for personalized amplification of important sounds, based on a self-administered hearing assessment. The headset can be customized in real-time to suit all types of hearing situations: live conversations, mobile calls, music streaming, TV watching, sounds in nature, and more. Two built-in Telecoil receivers ensure best possible hearing in locales equipped with hearing loop technology.
BeHear PROXY Makes TV Watching Enjoyable Again
BeHear PROXY is a self-fit hearing amplifier that looks (and functions) like a standard Bluetooth stereo neck speaker, providing a rich listening experience for television watching, gaming, and music streaming. With the help of its extractable earphones and a dedicated smartphone app, it also provides personalizable amplification for live conversations and hands-free mobile calls. Together with the HearLink® PLUS Bluetooth audio transmitter it provides unmatched accessibility and improved language comprehension for television programs, with perfect audio-video synchronization. It is suitable for use with or without hearing aids.
About Alango Technologies
Alango Technologies, Ltd. (www.alango.com) has been developing sound enhancement technologies since 2002, selling over 50 million software licenses that improve the audio experience in automotive, entertainment, and smart home applications around the world. Realizing the importance and opportunity of combining the sound enhancement technology found in hearing aids with the advances and costs in the consumer electronics world, the Company is now using its field-proven expertise in sound technology to create products for personal hearing enhancement: the "Wear & Hear" product line (www.WearAndHear.com).
BeHear, HearLink, and Wear & Hear are registered trademarks of Alango Technologies, Ltd. in the United States. All other trademarks are the property of their respective holders.
###