Do BeHear headsets support uni-lateral hearing (CROS or BiCROS)?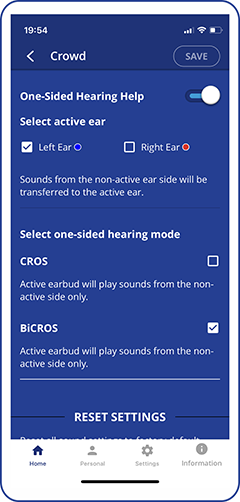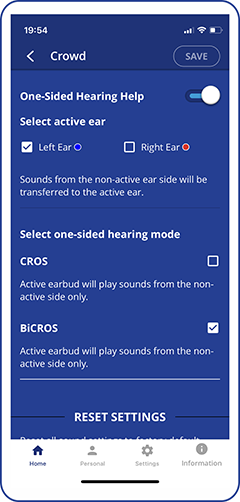 Yes, BeHear ACCESS supports both CROS and BiCROS. Users indicate in the W&H BeHear app (which has been paired with the headset) which ear can hear (the "active" ear), and whether CROS or BiCROS functionality is required. Sound that reaches the microphones on the non-hearing side is transferred to the speaker in the ear bud of the hearing ear. When activated, the function takes effect for all hearing modes: Personal Hearing, Mobile Calls, and Audio Play.
Furthermore, this function helps people with unilateral hearing to enjoy music and other stereo audio content. When activated, all streamed stereo audio is mixed automatically down to mono and reproduced in the functional ear, thus allowing people to enjoy the full sound spectrum without missing the channel corresponding to the other, damaged side.