"Outstanding Hearing Devices" Determines Tech Blogger
April 24, 2020
"There needs to be an increase in public awareness about alternative solutions to hearing enhancement, such as Wear & Hear."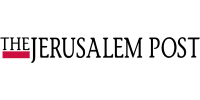 ♦ Hillel Fuld is a global speaker, tech blogger, startup marketer, and leading online influencer. His work has been featured by CNBC, Forbes, Inc, Entrepreneur, TechCrunch, and many others. His latest column in "Hillel's Tech Corner", published weekly in The Jerusalem Post, focused on how Wear & Hear can alleviate added stress experienced by those with untreated hearing loss during the age of the Corona virus.
In his post, Mr. Fuld mentioned the effects the COVID-19 pandemic is having on our daily lives, focusing on various types of mental anguish. He noted:
One thing I recently came to realize is that stress levels are much higher for those who don't hear well.
Mr. Fuld poses the question: "So now, in the age of COVID-19, when mobility and income are even more restrictive, can anything be done to assist those with hearing loss?" and comes to the conclusion that Alango Technologies, with our Wear & Hear products, have some great solutions.
…these devices resolve difficulties of face-to-face communication between people confined inside their homes. They also enable mobile phone calls with high quality sound optimized for the user's specific hearing loss.
This can mean an end to at least some of the frustration experienced by those with untreated hearing loss, AND of those who want to communicate with them. He further notes:
FOR USERS, this means television can be watched at a volume acceptable to all housemates as there is no longer a need to crank up the volume in order to understand dialogue. Also, listening to calming music can be made pleasurable again, as the devices amplify notes that previously went unheard, to provide a richer listening experience.
What's next?
There needs to be an increase in public awareness about alternative solutions to hearing enhancement, such as Wear & Hear. Hearing loss is natural and extremely common, and I feel we must collectively do our best to accommodate those with hearing loss by letting them know of their options in an effort to ease their frustrations in daily life.
To get our stories sent directly to your inbox, register here.