HEAR THIS! One company is leading the way in improving audio access for the hearing impaired
April 08, 2021
[Originally published in FeedMagazine.tv – Spring 2021]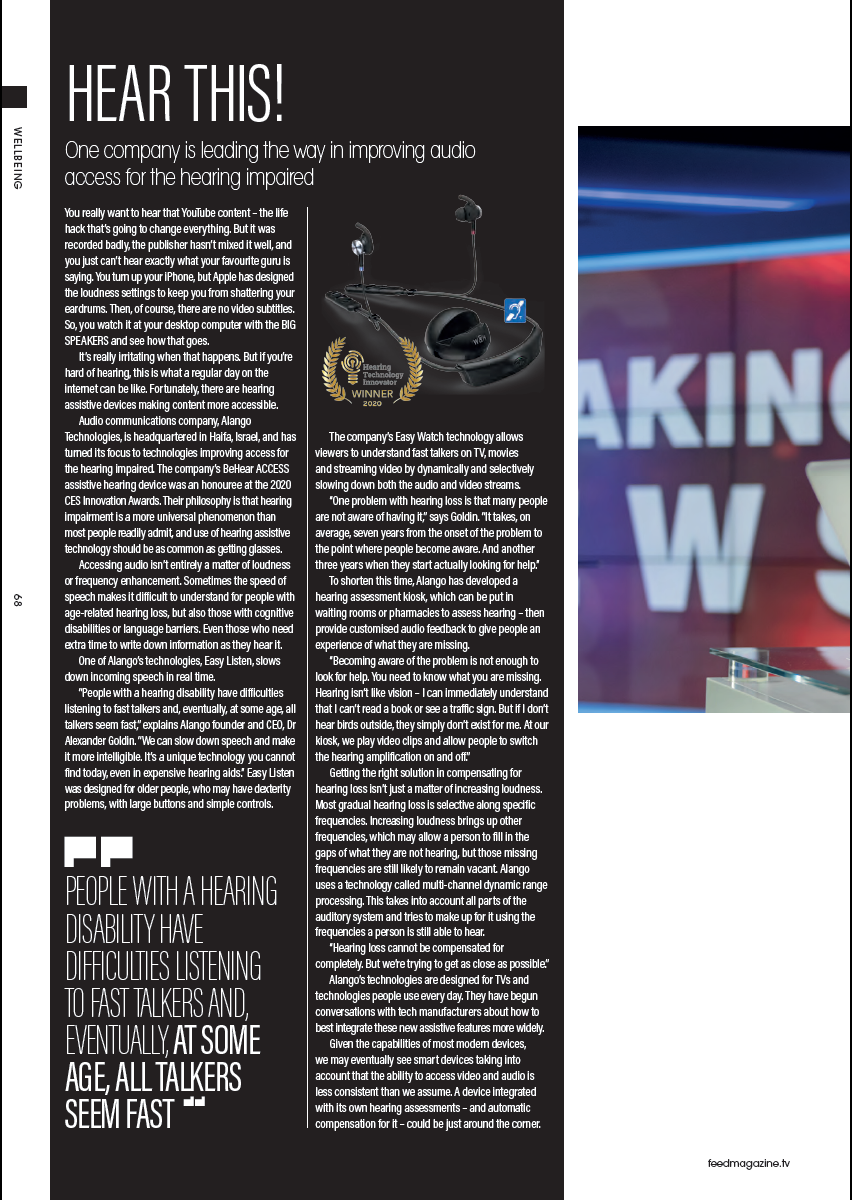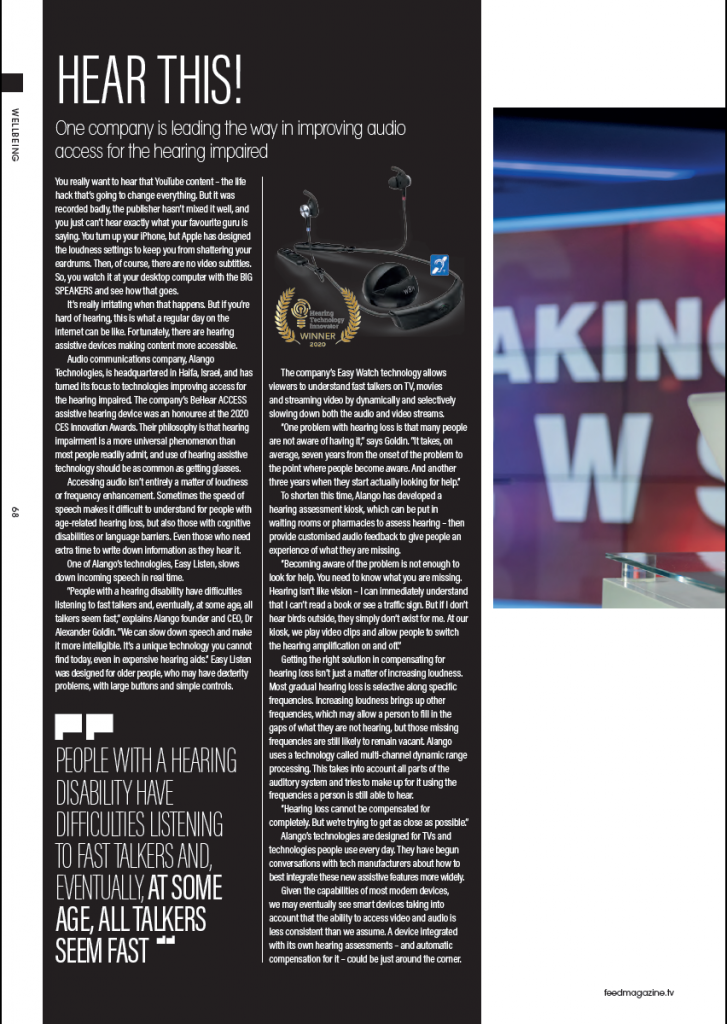 You really want to hear that YouTube content – the life hack that's going to change everything. But it was recorded badly, the publisher hasn't mixed it well, and you just can't hear exactly what your favourite guru is saying. You turn up your iPhone, but Apple has designed the loudness settings to keep you from shattering your eardrums. Then, of course, there are no video subtitles. So, you watch it at your desktop computer with the BIG SPEAKERS and see how that goes.
It's really irritating when that happens. But if you're hard of hearing, this is what a regular day on the internet can be like. Fortunately, there are hearing assistive devices making content more accessible.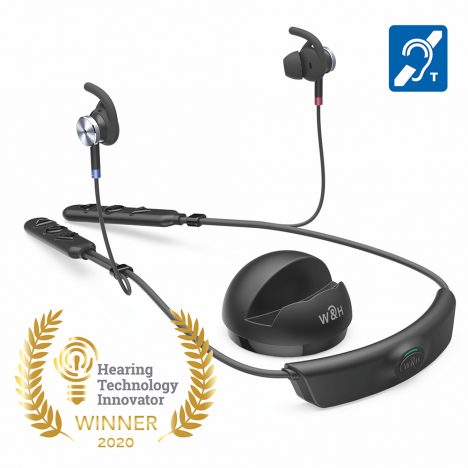 Audio communications company, Alango Technologies, is headquartered in Haifa, Israel, and has turned its focus to technologies improving access for the hearing impaired. The company's BeHear ACCESS assistive hearing device was an honouree at the 2020 CES Innovation Awards. Their philosophy is that hearing impairment is a more universal phenomenon than most people readily admit, and use of hearing assistive technology should be as common as getting glasses.
Accessing audio isn't entirely a matter of loudness or frequency enhancement. Sometimes the speed of speech makes it difficult to understand for people with age-related hearing loss, but also those with cognitive disabilities or language barriers. Even those who need extra time to write down information as they hear it.
One of Alango's technologies, EasyListen, slows down incoming speech in real time.
"People with a hearing disability have difficulties listening to fast talkers and, eventually, at some age, all talkers seem fast," explains Alango founder and CEO, Dr Alexander Goldin. "We can slow down speech and make it more intelligible. It's a unique technology you cannot find today, even in expensive hearing aids." BeHear ACCESS was designed for older people, who may have dexterity problems, with large buttons and simple controls.
The company's EasyWatch technology allows viewers to understand fast talkers on TV, movies and streaming video by dynamically and selectively slowing down both the audio and video streams.
"One problem with hearing loss is that many people are not aware of having it," says Goldin. "It takes, on average, seven years from the onset of the problem to the point where people become aware. And another three years when they start actually looking for help."
To shorten this time, Alango has developed a hearing assessment kiosk, which can be put in waiting rooms or pharmacies to assess hearing – then provide customised audio feedback to give people an experience of what they are missing.
"Becoming aware of the problem is not enough to look for help. You need to know what you are missing. Hearing isn't like vision – I can immediately understand that I can't read a book or see a traffic sign. But if I don't hear birds outside, they simply don't exist for me. At our kiosk, we play video clips and allow people to switch the hearing amplification on and off."
Getting the right solution in compensating for hearing loss isn't just a matter of increasing loudness. Most gradual hearing loss is selective along specific frequencies. Increasing loudness brings up other frequencies, which may allow a person to fill in the gaps of what they are not hearing, but those missing frequencies are still likely to remain vacant. Alango uses a technology called multi-channel dynamic range processing. This takes into account all parts of the auditory system and tries to make up for it using the frequencies a person is still able to hear.
"Hearing loss cannot be compensated for completely. But we're trying to get as close as possible."
Alango's technologies are designed for TVs and technologies people use every day. They have begun conversations with tech manufacturers about how to best integrate these new assistive features more widely.
Given the capabilities of most modern devices, we may eventually see smart devices taking into account that the ability to access video and audio is less consistent than we assume. A device integrated with its own hearing assessments – and automatic compensation for it – could be just around the corner.
PEOPLE WITH A HEARING DISABILITY HAVE DIFFICULTIES LISTENING TO FAST TALKERS AND, EVENTUALLY, AT SOME AGE, ALL TALKERS SEEM FAST
View the original article at https://online.bright-publishing.com/view/528237499/68/
Alango – Wear & Hear Named Finalist in What's Next Innovation Challenge Sponsored by AARP Innovation Labs
June 15, 2020
Expert Judging Panel Will Determine Winners June 25 with Virtual Audience
Competition Focuses on Hearing Loss Innovative Solutions for 1 in 3 Older Americans
[Haifa, Israel], June 15, 2020 – Alango – Wear & Hear has been chosen as one of six finalists in the What's Next Innovation Challenge sponsored by AARP Innovation Labs to be held June 25 during the 17th annual What's Next Longevity Venture Summit virtual event. Finalists were chosen from a large field of applicants who offer the most disruptive solutions to drive adoption and usage of hearing aids for the millions over age 50 who have hearing impairment in the U.S.
"Our finalists in this competition are the top entrepreneurs helping to solve the challenges of hearing loss that impacts one in three Americans between ages 65-74," said Mary Furlong, serial successful entrepreneur, author and producer of the What's Next Longevity Summits. "The entrepreneurial talent from this competition not only gets the attention from event attendees who can fund or distribute their innovation and help scale their business, but also gets the chance to go on to national awareness thanks to our sponsor, AARP Innovation Labs. We're thrilled Alango – Wear & Hear, a company with almost 20 years of experience in sound technology, was one of the finalists chosen."
Each finalist will make their pitch to the expert judging panel consisting of longevity experts and investors: Dave Blanchard – Hamilton CapTel, Abby Levy – Primetime Partners and Jeannee Parker Martin – LeadingAge California. The judges will vote collectively to determine the winner who will earn a spot at the AARP Innovation Labs Grand Pitch Finale in Washington, D.C. later this year. Past finalists from the What's Next Innovation Challenge, including Embodied Labs, have gone on to win the national Grand Pitch Finale.
"It is well known that untreated hearing loss is a huge health problem. As documented in the PCAST Report entitled 'Aging America and Hearing Loss' (Oct 2015), the traditional hearing aids industry has failed to provide a solution, so we decided to use our expertise in developing digital sound enhancement technologies to offer a disruptive alternative that works better, does more, looks modern, and costs much less. The result is our Wear & Hear brand of Personalized Bluetooth Hearing Amplifiers."

Dr. Alexander Goldin, CEO and Founder of Alango Technologies
The What's Next Innovation Challenge is one of the hallmarks of the What's Next Longevity Summit where entrepreneurs join investors, businesses, analysts, nonprofits, media and other experts all focused on the $8.3 trillion longevity economy. The three-day What's Next Longevity Venture Summit June 24-25, and July 21 offers on demand content including: more than 70 speakers, panel discussions, analyst research presentations and innovative virtual networking opportunities.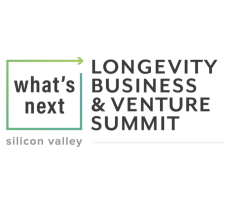 Produced by Mary Furlong, founder and CEO of Mary Furlong & Associates along with co-producers Lori Bitter, founder of The Business of Aging, and Sherri Snelling, CEO of Caregiving Club, top sponsors of the Summit include: AARP Innovation Labs, Ageless Innovation, Great Call, CareLinx, Great Call, Home Instead, Simple Meds, CABHI, Nationwide, VitalTech, Medterra CBD, CareMerge, Movano Inc. iN2L, Hamilton CapTel, Thrive, Ziegler-Linkage, WAHVE, My Family Channel and Bindix.
See the event agenda and full list of speakers and sponsors.
Register to attend the Summit here.
About Mary Furlong/Mary Furlong & Associates
Founded in 2003, Mary Furlong & Associates (MFA) is a strategy, business development and marketing company. A serial entrepreneur, Mary founded SeniorNet.org, and ThirdAge Media, prior to MFA. For 17 years, Mary has produced the industry leading What's Next Boomer Business Summit and Silicon Valley Boomer Venture Summit, adding the Washington Innovation Summit and What's Next Canada in recent years. Author of Turning Silver into Gold, How to Profit in the Boomer Market and The MFA Longevity Market Report, Mary has been recognized by ASA, Fortune, Time and as one of the top 100 Women in Silicon Valley. She is an adviser to the Ziegler LinkAge Fund, CABHI and numerous start-up companies in addition to her private client practice. For more info, visit: www.maryfurlong.com
About Alango – Wear & Hear
To combat the "silent epidemic" of worldwide hearing loss, Alango Technologies, Ltd., a leading supplier of sound enhancement technologies for voice communication established in 2002, launched the Wear & Hear line in 2015. Although untreated hearing loss can lead to isolation, depression, cognitive decline, and even dementia, less than 25% of people in developed countries (and less than 3% in low income countries) use hearing aids. The Alango Wear & Hear line was created to disrupt the conventional treatment of hearing loss. Its personalizable hearing amplification solutions provide stylish, affordable, and self-tuned listening experiences to people with mild-to-moderate hearing loss. For more info, visit: www.WearAndHear.com