Calling All Early-Adopters: Back Our Campaign Now to Get an Advance BeHear NOW Unit
January 10, 2018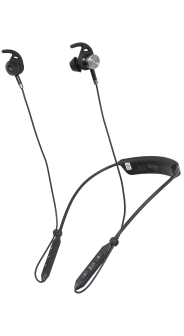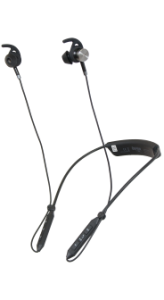 We are excited to announce the launch of an Indiegogo campaign to increase awareness and generate feedback for the first member of our "Wear & Hear" assistive products line: BeHear® NOW.
BeHear NOW is a stylish personal hearing product that looks and functions like a Bluetooth stereo headset, but includes fully customizable ambient hearing amplification. It suits people with mild to moderate hearing loss and overcomes the stigma, expense and limited functionality of a traditional hearing aid.
What makes BeHear NOW different from a hearing aid?
Scope: improves the user's overall hearing experience when conversing in person or on the phone, watching television, listening to recorded or live music, or just going about daily activities.
Customization: can be personalized by the user with a convenient, intuitive smartphone application.
Design: looks and feels like a modern Bluetooth stereo headset.
Technology: leveraging our company's 15+ years' experience developing sound enhancement technologies for consumer electronics devices.
Sound Quality: much wider frequency range than hearing aids, which are developed for speech enhancement only. Highest quality acoustic components designed for hi-fi music allow efficient reproduction and amplification of sounds from 70Hz up to 12KHz.
Why is BeHear NOW being promoted in an Indiegogo campaign?
We are already far along in the development process, having completed the design and initial production of the product. Local testing is in full swing, and now we are looking for additional feedback from users around the world before we announce general availability this spring. The Indiegogo platform gives us the opportunity to reach out to a wide range of people who can benefit from a customizable, cost-effective, feature-rich hearing enhancement product.
What is the next step?
We're live on Indiegogo right now. The first 300 backers will receive their BeHear NOW units right after the campaign ends in February. Take a look at the project details and if you'd like to test one out for yourself, or get one for someone you know, don't wait too long!