BeHear Headsets Approved for Arizona AzTEDP Program
July 01, 2020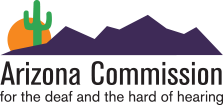 The BeHear NOW Personal Bluetooth Hearing Amplifier and the BeHear ACCESS Amplifier with Telecoil have both been approved by the Arizona Commission for the Deaf and the Hard of Hearing for AzTEDP (Arizona Telecommunications Equipment Distribution Program). This program is a free State of Arizona program that provides one phone or cell phone accessory and/or one alerting device for Arizona residents who qualify as hard of hearing and can produce relevant documentation about their residency. For more information, click here for the catalog. The BeHear option is located on page 9.
BeHear headsets have been designed to help people with mild-to-moderate hearing loss. They are self-tunable, enhancing hearing for face-to-face conversations, live music, mobile calls, and TV watching. For more information about obtaining a BeHear headset via AzTEDP, click here.
BeHear is enhanced hearing that looks like headphones @ CES 2020
March 08, 2020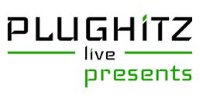 Alango Founder and CEO Dr. Alexander Goldin was interviewed by The Gadget Professor, Don Blaine, at CES 2020 in Las Vegas last January.
Mr. Blaine, who like millions of other Americans suffers from hearing loss, immediately identified with the obstacles faced by those wishing to enhance their hearing. Hearing aids, the obvious solution for providing personalized sound amplification, carry a stigma, high price tag, necessity of repeat visits to a hearing specialist, and don't necessarily address one of the biggest difficulties: understanding speech in noisy places. To learn how Alango's Wear & Hear line of assistive hearing headsets address these issues, watch the interview here.