Alango Assistive Hearing Technology Wins OPPO Research Institute International Competition
August 31, 2022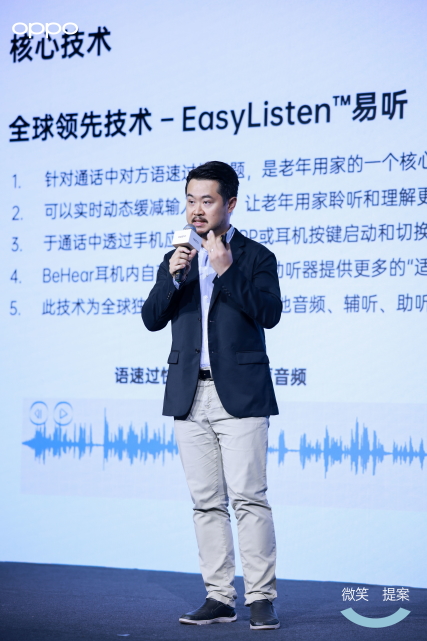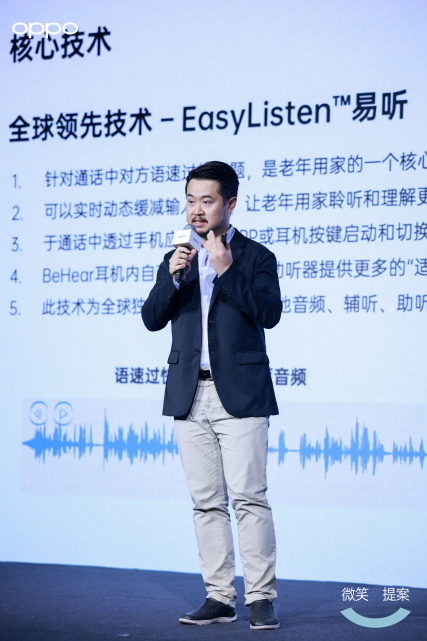 Alango Technologies, a leading independent provider of DSP speech and audio enhancement software technologies for the communications industry, today announced that the company's BeHear line of concept products placed among the top ten solutions deemed by the OPPO Research Institute Innovation Accelerator competition judges to promote a better and more inclusive future.
OPPO, a leading global smart device brand, sponsored the competition. A total of 536 entries were submitted by technology experts, entrepreneurs, and social science researchers from 39 countries and regions around the world. Over the three-month period proposals were judged by a committee from OPPO Research Institute and partners based on four criteria: Feasibility, Innovation & Originality, Social Value, and Long-term Potential. The ten winning teams will share the $460,000 prize fund and other resources provided by OPPO and its partners. To learn more about the OPPO Research Institute Innovation Accelerator and this year's winning proposals, visit oppo.com/en/proposal.
The BeHear line of personal hearing amplifiers (www.alango-behear.com) represents a new concept of forward-thinking consumer electronics products that combine the features of advanced hearing aids, Bluetooth headsets, and TV listening systems. They are affordable, self-fitting, and lack the social stigma associated with medical hearing aids. BeHear products boost face-to-face conversations, improve the intelligibility of voice and video calls, increase the sound clarity of TV programs, and enrich the enjoyment of listening to music and nature sounds. Users can customize BeHear products either directly from the device, or via a smartphone app.
Alango licenses its technologies as an integrated software package to enable OEMs and ODMs to quickly include personalizable hearing enhancement functionality in their Bluetooth TWS, headphone, and hearing aid devices.
"Alango-BeHear is honored to have been recognized by OPPO and looks forward to using the program's resources to expand access to hearing enhancement solutions, worldwide. Our vision is to use our technological know-how to improve the quality of life for those who need hearing help. Winning this competition will help advance that effort."

Dr. Alexander Goldin, Founder and CEO of Alango Technologies
About Alango Technologies
Alango Technologies, Ltd. (www.alango.com) has been developing sound enhancement technologies since 2002, selling over 70 million software licenses that improve the audio experience in automotive, entertainment, and smart home applications around the world.
Alango – Wear & Hear Named Finalist in What's Next Innovation Challenge Sponsored by AARP Innovation Labs
June 15, 2020
Expert Judging Panel Will Determine Winners June 25 with Virtual Audience
Competition Focuses on Hearing Loss Innovative Solutions for 1 in 3 Older Americans
[Haifa, Israel], June 15, 2020 – Alango – Wear & Hear has been chosen as one of six finalists in the What's Next Innovation Challenge sponsored by AARP Innovation Labs to be held June 25 during the 17th annual What's Next Longevity Venture Summit virtual event. Finalists were chosen from a large field of applicants who offer the most disruptive solutions to drive adoption and usage of hearing aids for the millions over age 50 who have hearing impairment in the U.S.
"Our finalists in this competition are the top entrepreneurs helping to solve the challenges of hearing loss that impacts one in three Americans between ages 65-74," said Mary Furlong, serial successful entrepreneur, author and producer of the What's Next Longevity Summits. "The entrepreneurial talent from this competition not only gets the attention from event attendees who can fund or distribute their innovation and help scale their business, but also gets the chance to go on to national awareness thanks to our sponsor, AARP Innovation Labs. We're thrilled Alango – Wear & Hear, a company with almost 20 years of experience in sound technology, was one of the finalists chosen."
Each finalist will make their pitch to the expert judging panel consisting of longevity experts and investors: Dave Blanchard – Hamilton CapTel, Abby Levy – Primetime Partners and Jeannee Parker Martin – LeadingAge California. The judges will vote collectively to determine the winner who will earn a spot at the AARP Innovation Labs Grand Pitch Finale in Washington, D.C. later this year. Past finalists from the What's Next Innovation Challenge, including Embodied Labs, have gone on to win the national Grand Pitch Finale.
"It is well known that untreated hearing loss is a huge health problem. As documented in the PCAST Report entitled 'Aging America and Hearing Loss' (Oct 2015), the traditional hearing aids industry has failed to provide a solution, so we decided to use our expertise in developing digital sound enhancement technologies to offer a disruptive alternative that works better, does more, looks modern, and costs much less. The result is our Wear & Hear brand of Personalized Bluetooth Hearing Amplifiers."

Dr. Alexander Goldin, CEO and Founder of Alango Technologies
The What's Next Innovation Challenge is one of the hallmarks of the What's Next Longevity Summit where entrepreneurs join investors, businesses, analysts, nonprofits, media and other experts all focused on the $8.3 trillion longevity economy. The three-day What's Next Longevity Venture Summit June 24-25, and July 21 offers on demand content including: more than 70 speakers, panel discussions, analyst research presentations and innovative virtual networking opportunities.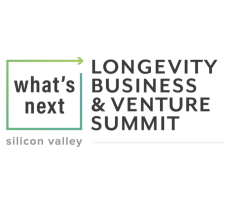 Produced by Mary Furlong, founder and CEO of Mary Furlong & Associates along with co-producers Lori Bitter, founder of The Business of Aging, and Sherri Snelling, CEO of Caregiving Club, top sponsors of the Summit include: AARP Innovation Labs, Ageless Innovation, Great Call, CareLinx, Great Call, Home Instead, Simple Meds, CABHI, Nationwide, VitalTech, Medterra CBD, CareMerge, Movano Inc. iN2L, Hamilton CapTel, Thrive, Ziegler-Linkage, WAHVE, My Family Channel and Bindix.
See the event agenda and full list of speakers and sponsors.
Register to attend the Summit here.
About Mary Furlong/Mary Furlong & Associates
Founded in 2003, Mary Furlong & Associates (MFA) is a strategy, business development and marketing company. A serial entrepreneur, Mary founded SeniorNet.org, and ThirdAge Media, prior to MFA. For 17 years, Mary has produced the industry leading What's Next Boomer Business Summit and Silicon Valley Boomer Venture Summit, adding the Washington Innovation Summit and What's Next Canada in recent years. Author of Turning Silver into Gold, How to Profit in the Boomer Market and The MFA Longevity Market Report, Mary has been recognized by ASA, Fortune, Time and as one of the top 100 Women in Silicon Valley. She is an adviser to the Ziegler LinkAge Fund, CABHI and numerous start-up companies in addition to her private client practice. For more info, visit: www.maryfurlong.com
About Alango – Wear & Hear
To combat the "silent epidemic" of worldwide hearing loss, Alango Technologies, Ltd., a leading supplier of sound enhancement technologies for voice communication established in 2002, launched the Wear & Hear line in 2015. Although untreated hearing loss can lead to isolation, depression, cognitive decline, and even dementia, less than 25% of people in developed countries (and less than 3% in low income countries) use hearing aids. The Alango Wear & Hear line was created to disrupt the conventional treatment of hearing loss. Its personalizable hearing amplification solutions provide stylish, affordable, and self-tuned listening experiences to people with mild-to-moderate hearing loss. For more info, visit: www.WearAndHear.com