SMARTO Impresses Audiologist
September 07, 2022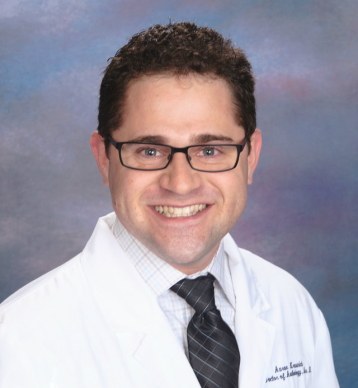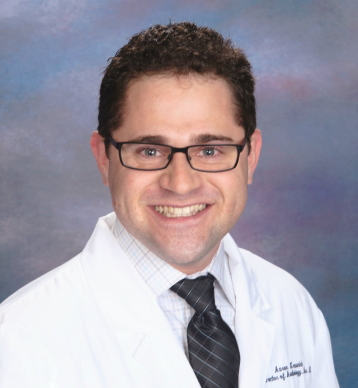 Aaron Krasnick brings a very unique combination of education and experience to the field of audiology. Prior to pursuing his doctoral degree in audiology at the City University of New York, Dr. Krasnick leveraged his bachelor's degree in music and audio engineering from the University of Massachusetts into a career as a professional sound engineer. ​After working in this field for several years after college, he decided to redirect his talents for working with sound into a much more people-oriented profession and went back to school to study audiology.
Dr. Krasnick contacted Alango-BeHear with a request to try out the BeHear SMARTO hearing amplifier to see whether it could benefit some of his clients. Here is his report:
"This is a very well designed product that is simple and easy to use, while at the same time it has a potential for further customization by someone who is comfortable with connecting the device to a smartphone. This is a feature that it not found in similar devices on the marketplace and it is impressive.
This device is ideal for someone who has complaints about hearing well only for specific situations such as TV or movies, as well as for someone with cognitive impairment who is not able to manipulate or tolerate a conventional hearing aid. This device is easy for caretakers to monitor and hard to misplace.
Nice work, team!"
July 2022 Newsletter
July 28, 2022
What a Confidence Booster!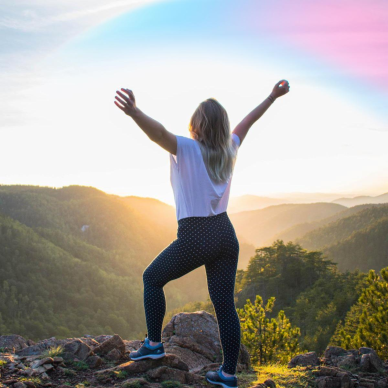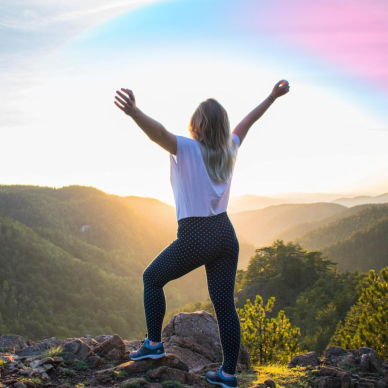 When veteran Israeli sound enhancement developer Alango Technologies launched the BeHear product line nearly 7 years ago, we had a vision to create assistive hearing solutions that would benefit millions of people. Our dedicated team of engineers has worked hard to develop products that are easy to use, effective, multi-functional, and affordable. Many customers have shared their experiences with us (see reviews here), reinforcing that we are on the right track. But, when we recently received feedback from a Doctor of Audiology in the form of a video review and accompanying in-depth article about our newest product, BeHear SMARTO, it gave us a big confidence boost! Read more about it in the first article below, as well as more confidence-inspiring stories in the other sections.
ALSO IN THIS NEWSLETTER:
American Doctor of Audiology Reviews SMARTO
BeHear ACCESS is HSA Approved
Taking it on the Road: Care Show in UK, TEDPA in USA
"Hearing Loss for Dummies" published
Hope you're staying cool these days!
The BeHear Team at Alango Technologies
---
 BeHear SMARTO Expert Review
 
Steve Taddei, a Doctor of Audiology and Audio Engineer, recently reviewed the BeHear SMARTO hand-held sound amplifier. He posted a video on YouTube, and a more detailed article on the Hearing Tracker Web site. The former is probably sufficient for potential customers, but if you are a hearing professional, audio enthusiast, or sound engineer you will definitely appreciate the additional details in the written article. Both media include sound samples, so you can't go wrong!
---
BeHear ACCESS is HSA Approved
If you have an HSA account it is all the more reason to purchase a BeHear ACCESS hearing amplifier to help you hear better! An HSA is a type of savings account for Americans that lets you set aside money on a pre-tax basis to pay for qualified medical expenses. As a result you will spend less on your overall health costs.
---
 BeHear Hits the Road
BeHear teams in the U.K. and the U.S.A. were on the road again (finally!) to demonstrate BeHear products live at two different tradeshows.
The UK Care Show in Birmingham (England) brought together care workers and administrators. Since staff retention is a major concern, in our speaking opportunity we positioned BeHear SMARTO as a good way to improve communication and relieve frustration, fatigue, and stress among caregivers. You are welcome to download our presentation on the topic.
We also exhibited at the Telecommunications Equipment Distribution Program Association (TEDPA) annual conference which took place in Indianapolis, Indiana (after a 2-year hiatus). Representatives from 27 States came to learn how to use their budgets to improve wellness for their constituents. BeHear products are already included in a number of States' offerings. Contact us to find out if yours is one of them!
---
"Hearing Loss for Dummies" Book Published
 Two of our favorite hearing research specialists, Frank R. Lin, M.D and Nicholas Reed of the Johns Hopkins School of Medicine, have just published a book entitled "Hearing Loss for Dummies". If you or someone you care about suffers from hearing loss, you'll find lots of useful information in this book. For example:
Understanding how hearing works — and how it changes as we age
Determining whether you need testing and, if so, where to turn
Learning practical solutions for hearing better at home, at work, on the phone, and in restaurants and theaters
---
If you would like our monthly newsletters delivered directly to your inbox, subscribe here.