BeHear ACCESS II with tinnitus masking is an excellent hearing enhancement device
May 13, 2022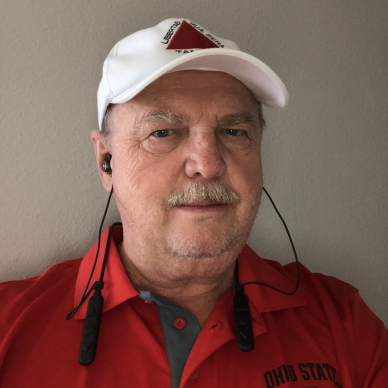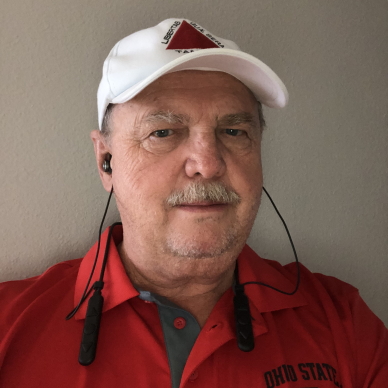 Michael Hayes, a long-time BeHear NOW user, learned that the new BeHear ACCESS model includes a feature designed to reduce the effects of tinnitus. He wrote us:
I have suffered from moderate hearing loss accompanied by tinnitus in my left ear for over 50 years due to inner ear nerve damage from an infection. Over the past 5 years I have experienced a measurable decrease in hearing in my right ear and an accompanying increase in tinnitus in that ear as well. I have tried numerous hearing aids over the years but none of them provided me with any improvement for my left ear and no reduction in tinnitus. Only when I tried the BeHear NOW with the personalized modulation technology that I gained some improvement in my left ear hearing.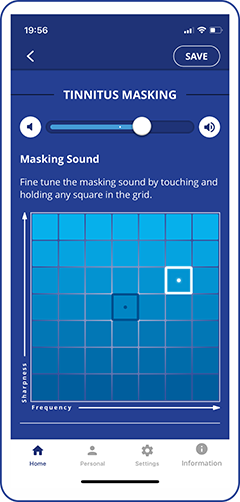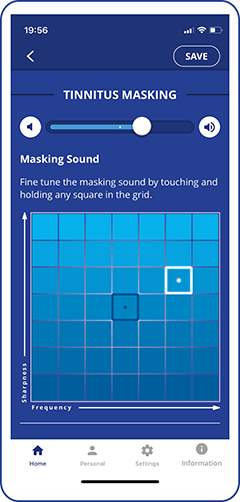 I installed the new BeHear ACCESS II application and ran the self test, set up my hearing profile, and then began the fine tuning of the tinnitus masking function. The setup was intuitive and within a few minutes I had chosen a masking tone that seemed to work best for both ears. The tinnitus masking function works well, albeit somewhat better for my right ear that has better natural hearing than my left ear that has the severe nerve damage.
In summary the BeHear ACCESS II with tinnitus masking is an excellent hearing enhancement device that I highly recommend for anyone who suffers from hearing loss and tinnitus.
I have experimented with far more expensive devices, (hearing aids), that in my opinion were inferior in performance to the Access II.

Michael Hayes, satisfied BeHear ACCESS customer
In conclusion, Michael states: "I am grateful to the staff at Alango for their dedication to hearing enhancement beyond the ordinary."
Tinnitus Masking Therapy in BeHear
To learn more about the tinnitus sound therapy supported by BeHear ACCESS model II, watch the video below:
I listen in appreciation of the full sound which I have been missing for so long.
April 29, 2022
Just wanted to thank you and let you know just how much I am enjoying listening to my music collection with BeHear ACCESS. One of my grandsons encouraged me to sign up with Apple Music ($10/month) about a month ago. With this service I can ask Siri to play just about any piece of music ever recorded, giving the title of the piece and the artist or orchestra, and on it comes. I listen in appreciation of the full sound which I have been missing for so long. I then have the option to record the piece my library in my iPhone and can play it whenever I like.
Well, whenever I have the time and of late that is almost some time every day; I take a break from what I am doing and just listen. The majority of music I listen to is Jazz from my teen years – the big bands. The lyrics to these tunes are still in my head for some reason. This is such joy! Thank you.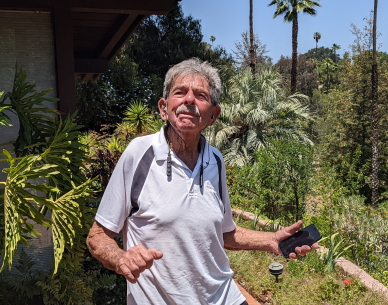 "Life changing" hearing solution – BeHear PROXY personal TV sound system review
August 12, 2021
Mrs. Frances Berga reviews the BeHear PROXY Personal TV Sound System:
I am hard of hearing and have tried many different devices and spent a lot of $$$$. I have to listen to the TV very loud. But not anymore, believe me I know what I'm talking about when I say this headset works great as long as your TV has Bluetooth capability, also works great with my iPhone! For me the most important part was it working with my TV and me not having to sit here with big bulky earphones on or earbuds plugged in to my ear.
With this device I can hear my television clearly and still hear everything going on around me! I can't praise this product enough; it has really changed my life in such a short time.
If you are hard of hearing and other people are living with you and the volume of the TV bothers them, this is worth the investment ❤️❤️❤️❤️❤️❤️
FYI, if you don't like things on your neck you can do like I do sometimes and put it on the arm of your chair or somewhere close to you. That being said, it's pretty light weight. [Even though] I have some neck problems it doesn't bother me at all and I watch hours of TV.