More Than Just A Hearing Amplifier
June 21, 2022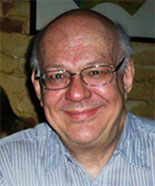 Barry Mishkind is a veteran broadcaster and editor at The Broadcasters' Desktop Resource. He has also suffered from tinnitus for more than 50 years.
In his detailed review of BeHear ACCESS, recently published online, Barry listed his five criteria for a good set of headphones:
They need to be comfortable.
They need to reproduce audio clearly and cleanly.
I like good noise reduction.
The latency is not too long.
The battery has to last long enough to be useful.
In his comprehensive article he details how BeHear ACCESS addresses and meets each criterion.
He summarizes his experience "…being able to tailor not only the levels but frequencies needed for each ear really does helps in a lot of ways. Furthermore, the other features make it a lot easier to hear everything from conversations to television programs. Especially welcome is the tinnitus masking feature."
Overall, for any number of situations, it is entirely possible some users might even prefer the ACCESS II to traditional hearing aids. With an MSRP of $299, it certainly will not hit your pocketbook as hard.

Barry Mishkind, The Eclectic Engineer
Back to Blog

Share this: