Promoting Hearing Health in China with BeHear Hearing Self-Check Kiosks
August 12, 2021
You may know that our products are designed in Israel, and then manufactured in China. But did you know that BeHear products are sold in China in a wide variety of sectors? Here are a few examples of how BeHear technology improves the life of people in China.
Airport Stores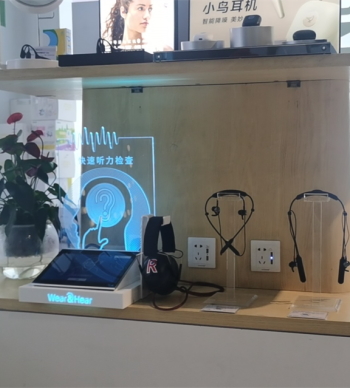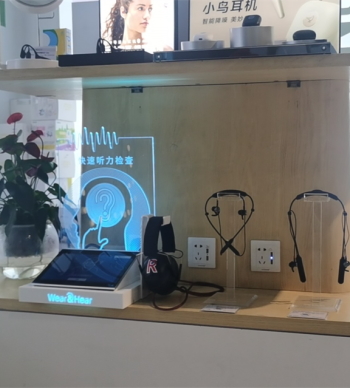 Enjoying your own personal music selection and video fare is one of the best ways to make air travel pleasant. We are thrilled to work with a retail partner in China to deploy hearing check kiosks and the full range of BeHear products in the AI Smart Times airport stores network in Shenzhen, Zhengzhou, Harbin, Xi'an, Hangzhou, and Chongqing.
While waiting for their flight, travelers can self-check their hearing and choose an appropriate listening enhancement solution from the BeHear product line.
Community Welfare Sector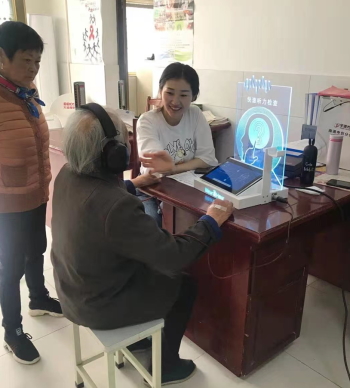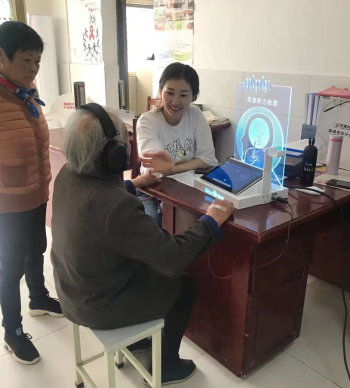 We have established partnerships in Nantong, Jiangsu Province to offer hearing check service using our kiosks in local community centers. BeHear products are offered to patients if they prefer the listening levels they experience with BeHear technology applied.
The same type of partnership is in effect in Shijiazhuang, Hebei Province, where our kiosks are installed in the local health management center serving the neighborhood.
Elderly Care Homes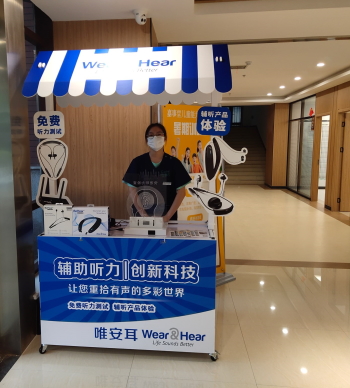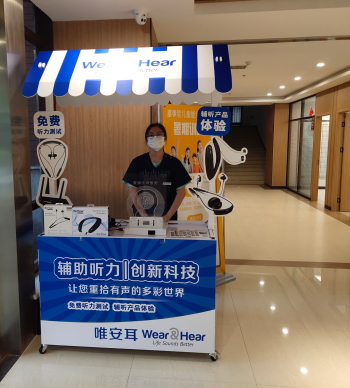 BeHear has partnered with AoYuan Group, a leading network of elderly care homes in Guangzhou, Guangdong Province. BeHear kiosks provide residents with the ability to check their hearing and experience the personalized improvement offered by BeHear technology.
The same program is underway with the China Everbright Group, one of the Fortune 500 companies with a subsidiary in the elderly care business in Zhengzhou, Henan Province. Three separate senior care centers in Zhengzhou are now offering BeHear hearing check services.
Back to Blog

Share this: