User Testimonial for BeHear NOW Assistive Hearing Headset
March 18, 2018
BeHear NOW Beta Tester Shares Experience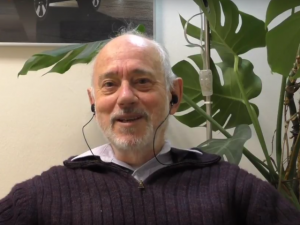 BeHear NOW is a is a multi-functional, high-performance, low-cost alternative to traditional hearing aids. It is a self-tunable, truly personal Bluetooth® headset featuring advanced signal processing with hearing enhancement and assistive listening capabilities.
Prior to officially launching the product to worldwide markets, we have been running focus groups and organizing beta testing programs to make sure that the units are effective, intuitive, and comfortable.
In this video interview, Keith Bookman of Moshav Ya'ad in the Lower Galilee, Israel, describes his experience with traditional hearing aids, and contrasts that with his impressions of the BeHear NOW headset, on his first day, and then again after two weeks of use:
BeHear NOW is scheduled for launch in the United States in April 2018, at the American Academy of Audiology (AAA) annual conference in Nashville, Tennessee. Launches in other markets will take place later this year.
For more information about BeHear NOW, including pricing and availability, register for our newsletter.
Back to Blog

Share this: