After 20 Years of Hearing Aids He Prefers BeHear NOW
April 23, 2020
"I want to thank and congratulate Alango on this extraordinary product. IT'S WHAT I'VE BEEN WAITING FOR YEARS."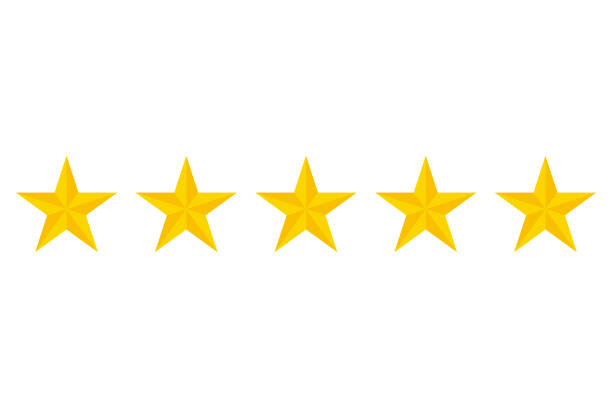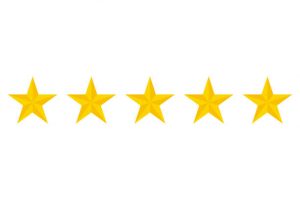 ♦ The following are excerpts from a review posted by a customer on Amazon:
"Two weeks ago, with great satisfaction, I received my second BeHear NOW set (the first one for forgetting I left it in another city where I have not been able to return because of the restrictions of Covid-19).
I am 75 years old and about 20 using hearing aids because my current hearing loss is profound. Also, I am an electronics engineer, so I can say that I have good experience in the handling and evaluation of hearing aids from the patient's point of view.
For example, about the last two years I have been looking, analyzing, and testing (when the few distributors allow it) various brands and ranges of hearing aids to replace my old pair that has about 7 years of use. The result is that I have not found one that meets my personal needs more than BeHear NOW. So, my honest review and conclusions about this product are as follows:
PROS
PRICE: There is a huge price difference between most conventional brands, that are above the US$3600 for a mid-range hearing aid pair, and my BeHear NOW (they cost me US$200 plus shipping costs each set).
DELIVERY TIME: 7 days in total, from the moment I placed the order and the product was ready to deliver to my door. Extraordinary, since it was sent from Israel to Bogota, Colombia, and considering the delays and problems in transport and customs generated by Covid 19 and the commercial inactivity of Easter week in my country. If I had made the purchase from a local dealer, I am sure that I had not yet received them and would not have a date of receipt, or less, of an appointment with a hearing care professional to adapt it.

Check your own hearing with the simple assessment in the W&H BeHear app.

ADAPTATION: With all my respect to hearing professionals, the process of adaptation with the test-and-error method used, in my case, has been traumatic and inefficient, perhaps due to the difficulty of accurately explaining what characteristics and defects the patient perceives with a particular graduation of his hearing aids. And when you go out to "the real world", it's a totally different situation! So, you must request another appointment for a new review and the time is passing and patience is running out and the famous and expensive hearing aids can end up in the drawer of a desk. Very different is the adaptation and adjustment process used by the BeHear NOW because the patient hearing evaluation and device graduation is made direct and easily by the patient himself using the application installed in his smartphone, in real time, for different environments and as many times and places he wants to do them, achieving the quality that often does not reach through an audiologist, regardless of his experience. Surely, this direct method will be the trend in the next future hearing aids if there are no contrary pressures to do it.
LIVE CONVERSATIONS QUALITY: In my case, the quality and clarity of voice received directly from my BeHear NOW it´s not perfect, but does not have to envy anything to those of elegant brands. Specifically, I spent more than 10 months (all 2019) trying to get a decent understanding with my hearing aids from a famous and expensive brand, but I never got it; now they're in the desk drawer.
AUDIO FROM SMARTPHONE: Although some brands and ranges of hearing aids can now be connected by Bluetooth with iPhone smartphones, and very few with Android, my experience with BeHear NOW has been very satisfactory. After many years, now I can have phone conversations quite successfully (until now I used only WhatsApp written) and mainly, I have again listened stereo Bluetooth music with an extraordinary richness of sounds and tones. Switching among different devices or modes is smart and smooth. Besides, using the "HearLink" I can now directly listen to the TV with superior quality than with my heavy and uncomfortable Sennheiser HD 175 "over ears" system.
DEVICE CONTROLS: I can control my BeHear directly from the headset controls, or with the app from my smartphone. Although initially it may seem uncomfortable to use the headset with cables at the back of the neck, with a week of use I easily manage the different controls, when it is not possible to use the smartphone app. Many models and brands only use one of the two control methods which is impractical as you don't always have your phone handy or the manual controls are very confusing to use.
BUDS COMFORT: With BeHear NOW you do not need to take molds to fit each hearset to your ears. Your BeHear package contents a variety of types and sizes of "ear buds" that easily adapts to the shape of your ear giving you total safety and comfort. You will not have surprise losses, discomfort or hassles due use them for long periods.
WHAT I'D LIKE TO HAVE ADDITIONAL
REMOTE MICROPHONE: For conferences and presentations cases (and even in family or friendly meetings) it would be extremely useful to be able to use the smartphone as a remote microphone, or an external remote microphone. As I noted earlier, the quality of the audio coming from a smartphone is quite good. [Our remote microphone, called "YONA", is already under development. Subscribe to our newsletter for updates on its release. – Ed.]
EXTRA 5 DBs OUTPUT. In my case of deep loss only the "Indoor" mode is useful, with the other 3 modes I hardly hear them. Somebody from Alango Technologies Customers Service informed me that "this extra power could be implemented in some weeks" (I suppose that by some software trick). Welcome this function.
LONGER BATTERY AUTONOMY. With my BeHear the maximum battery duration is about 8 hours, which is not enough in a normal journey. That's a pity."
I want to thank and congratulate Alango on this extraordinary product. IT'S WHAT I'VE BEEN WAITING FOR YEARS. – Jesus Campos M.
Read the full five-star review on Amazon.
Back to Blog

Share this: