July 13, 2021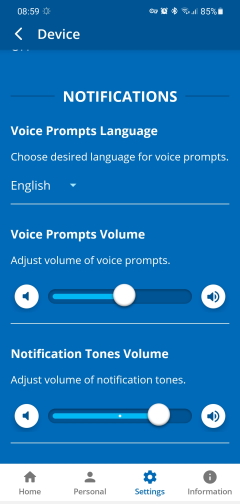 Make sure to download the W&H BeHear app and pair it with your headset.
In the app, tap the "Settings" menu at the bottom of the screen.
Tap the "Device" icon.
Scroll down to reach the "Notifications" section (see attached image).
You can regulate the volume of the voice prompts using the slider (increase to the right, decrease to the left) or mute the prompts completely by moving the dot all the way to the left, until the speaker icon is "grayed out".