Customized. Comfortable. Close.
The BeHear PROXY neck speaker and personal hearing amplifier provides an immersive and individual listening experience as rich stereo sound is delivered just inches from your ears. This eliminates room reverberation and other distractions, allowing you to enjoy crystal clear dialogue from television programs and mobile calls, perfectly nuanced music, and exciting sound effects from gaming consoles.
Key Features of the BeHear PROXY
Comfortable, wireless neck speaker (keeps ears free)
Crisp TV dialogue (with no delay!) and rich stereo sound just inches from the ears
Personalized amplification of live conversations
Loud and clear wireless mobile calls
Extractable earphones for privacy, or in consideration of others
Suitable for use with (and without) hearing aids
Optimal for Television Watching
No more bulky headphones, or annoying earbuds that heat up your ears! This flexible neckband twists easily for placement around your neck and rests gently on your shoulders. Two loudspeakers provide a stereo sound experience, just like in a movie theater. The neck speaker supports low latency aptX, enabling perfect audio-video synchronization with no lip sync issues.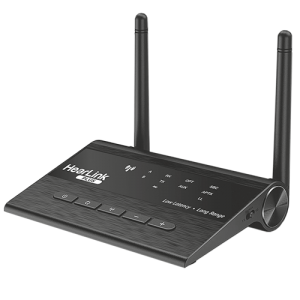 Pair BeHear PROXY to both your smartphone and television, then switch easily between TV audio and phone calls. If your TV doesn't support Bluetooth®, just use our HearLink® PLUS audio transmitter (purchased separately) to make the connection. If the smartphone rings while you are watching TV, the BeHear headset will vibrate and you can answer the call with just one click. When the call is over the TV audio resumes automatically.
Loud and Clear Mobile Calls, Podcasts, and Videos
Wireless calls are crisp and easy-to-understand with the BeHear PROXY neck speaker and its EasyListen™ feature that dynamically and imperceptibly slows down incoming speech. Use the extractable earbuds for privacy, if desired.
Get superior sound quality when listening to your favorite podcast, YouTube video, or video call (such as Zoom, Skype, Google Meet, or Microsoft Meeting), thanks to Alango's SonicVariance™ technology.
Customize it to Suit Your Hearing Preferences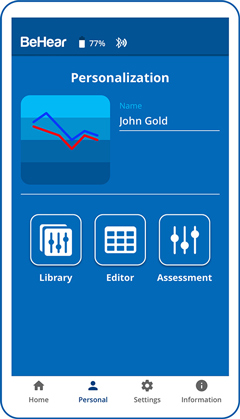 A built-in self-administered hearing assessment automatically generates your personal hearing profile. Alternatively, the assessment can be performed with the help of a friend or family member. A free application (downloadable from  Google Play Store or Apple Store) that runs on a smartphone or tablet is used to administer the test.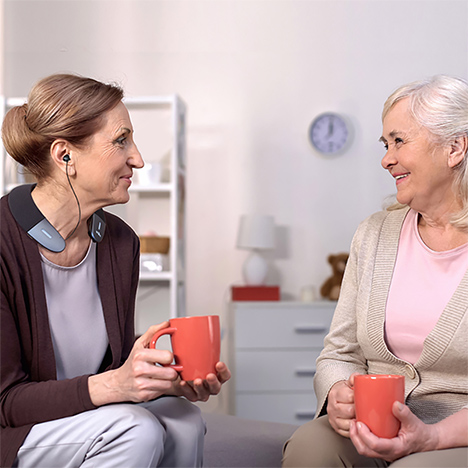 Using the test results, BeHear automatically adjusts voice and audio input controls to suit your optimum hearing levels, creating a personalized profile just for you. Extract the earbuds to enjoy personalized amplification for live conversations. This mode is also useful for private listening during mobile phone calls, or in consideration of others when you want to enjoy customized, clear sound from TV programs without disturbing anyone else.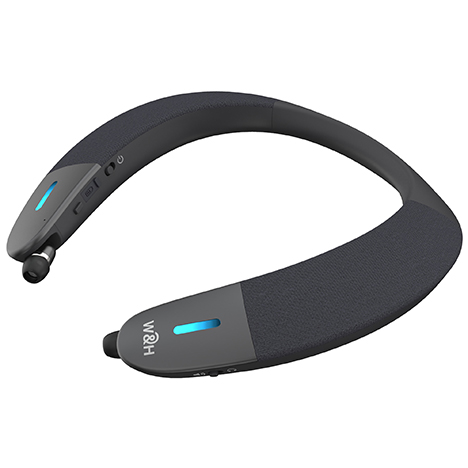 Surround Sound on Your Shoulders: BeHear PROXY Neck Speaker and Personalized Hearing Amplifier in One
Share this:
Want More Information?
Join our mailing list to get updates about Wear & Hear products, pricing, and availability.
//php get_template_part( 'template-parts/footer-cols', 'none' );?>