May 03, 2021
Seema uses BeHear PROXY neck speaker to reduce listening fatigue at work, when receiving travel requirements from clients on the go, and at home, to enjoy TV without disturbing the other family members.
With BeHear PROXY I can hear all the details…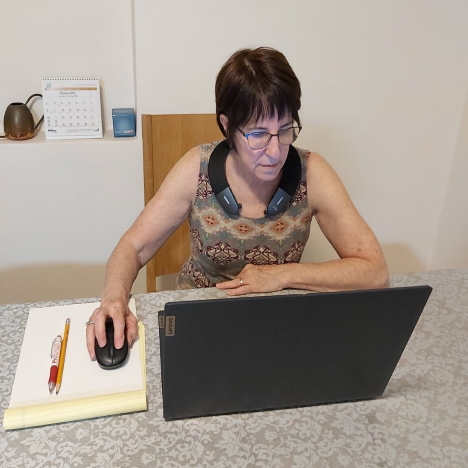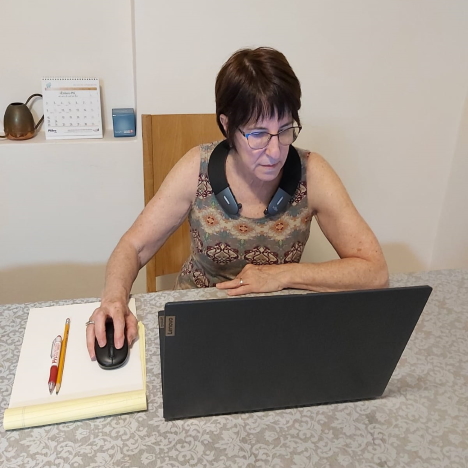 My name is Seema, and I'm a travel consultant. I mostly deal with business travel clients. My clients typically call me in the middle of the day, often from very noisy spaces.
The success of my work totally depends on my not missing any details while receiving travel requirements. Sometimes, even the tone which is used when relaying details will determine the type of services I choose to offer.
I have a small hearing loss in one ear. I do not wear hearing aids, I'm not quite there yet, but I thought it would be really interesting to try the PROXY. I have completely fallen in love with this product. It's a dream come true.
The BeHear PROXY neck speaker is comfortable and convenient
It's very light and comfortable on my shoulders, around my neck. Its features are very accessible – the volume, turning it off and on, moving from earphones, which are very comfortable and stay in my ear, they do not fall out. And they are put away very easily.
BeHear PROXY enables me to work hands free, which is incredibly important. I can get up, I can move around, I can write, I can copy, I can research, while I'm listening. The clarity and the sharpness of the sound is incredible. I don't miss a single word of any conversation.
When I'm in the office, I use earphones, for privacy. And when I'm alone, at home, I work without them. Since having PROXY I have not gone one single day without using it.
"I never imagined I would love BeHear PROXY more than my Dyson!"
I have to say that I also noticed that I feel so much less tired at the end of the day since I apparently am exerting so much less energy focusing and concentrating on hearing. The BeHear PROXY neck speaker reduces listening fatigue.
Watching TV has also become a pleasure. I can hear at my own volume. I do not bother anybody, no one else disturbs me. And no one hears me saying "shush" anymore. Thank you so much BeHear PROXY for this incredible experience!